'Temper! Temper!' I do remember hearing this phrase a lot-not directed at me, but my classmates. It was my Math teacher in the 6th grade (year for my fellow Brits); she would wag her finger, which in turn wagged her arm as she glared from behind her reading glasses perched on the end of her nose. She scared the life out of me and any ability for Math I would ever have. But, I remember she had dimples in her cheeks when she smiled or when she licked her finger before turning any page. I used to watch her grading our papers, licking away with a red pen in her left hand- she made a funny noise, kind of like a snort laugh when someone got an answer wrong. She would tap the page with the point of the pen then make a screeching sideways mark through the given answer. Sometimes she would just stare at the page, breathing loudly, then hold the breath for several seconds before exhaling through her nose, lips pursed in an odd way that made her dimples even more noticeable. She wore the same gray trousers, with a gray blouse, a gray long waistcoat, and gray loafers. She had a variety of grayish scarves she changed every day and she always wore red lipstick that made her gray hair look white. For some reason I thought a lot about her today.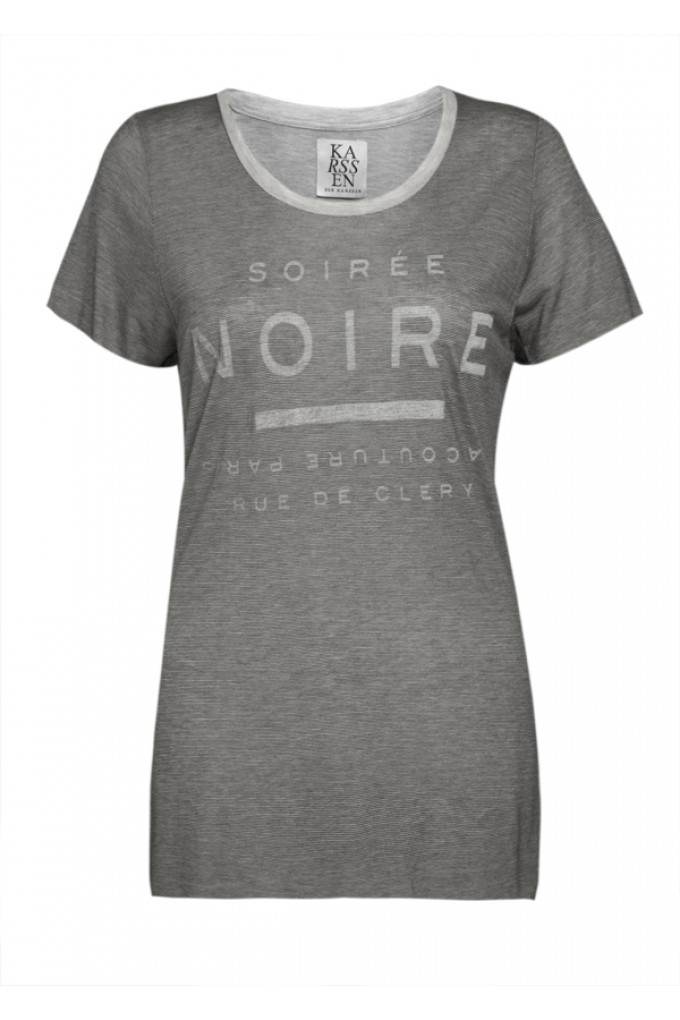 I suppose it was because I was dressed in a black suit from H & M, one of their cropped trousers and cropped blazers from their
Essential Suits
range in stores. I wore it with a
Zoe Karseen
t-shirt. One of my favourite brands, quirky and great quality-and I wore my #powerlipstick from Urban Decay-a fab red orange called, 'Temper!' of course, I always line my lips-always, even with gloss-a little liner for 50 + Glamazons is a must. Funny, my mom never wore liner, she had a magical groove around her lips I think-but, I was born without the groove-well, I can be groovy...at times. I also teach, and as I stood in front of 6th graders (Year 6) today floods of warm memories came into my mind. I don't normally teach this grade, they will be starting high school next year and were on a 'transition' day to help them get to know the school before they begin with us next September.
A little insight: in England Elementary school (called Primary) is after preschool from about five years old through to 6th grade about 11 or 12 years old. The students then go onto High School and leave at the end of our 11th grade.
I teach Drama and Psychology in a High School-not Math!
So, as I stood in black and gray with orange red lipstick, I came to think of my own 6th grade teacher and her fiery lips. How have I not made the connection before? How is it that forty years after I sat in her class she comes to my mind as vivid as if she stood across from me. I did use a bit of hyperbole when I said she scared the Math out of me; truthfully, I am just not that interested in numbers-unless it is a percentage off! As I drove home after work I thought about how every morning she would have applied her lipstick before coming in to school-I wondered what her story was-and if she would still be around now. I plan on seeing if I can contact her. Maybe it is too late, maybe not. Maybe one day I will pop into the minds of my own students as a reminder that really we all are in each other's lives to add richness. Even if it is just for a moment to consider our own humanity. I'd love to tell Mrs. Dearmond that today I remembered how patient and kind she was with me and that a part of her lives on as I teach; and of course, I would just love to sit and share our lipstick stories.
Love on Day 2,
Leila